A New way to staff your employees where they are really needed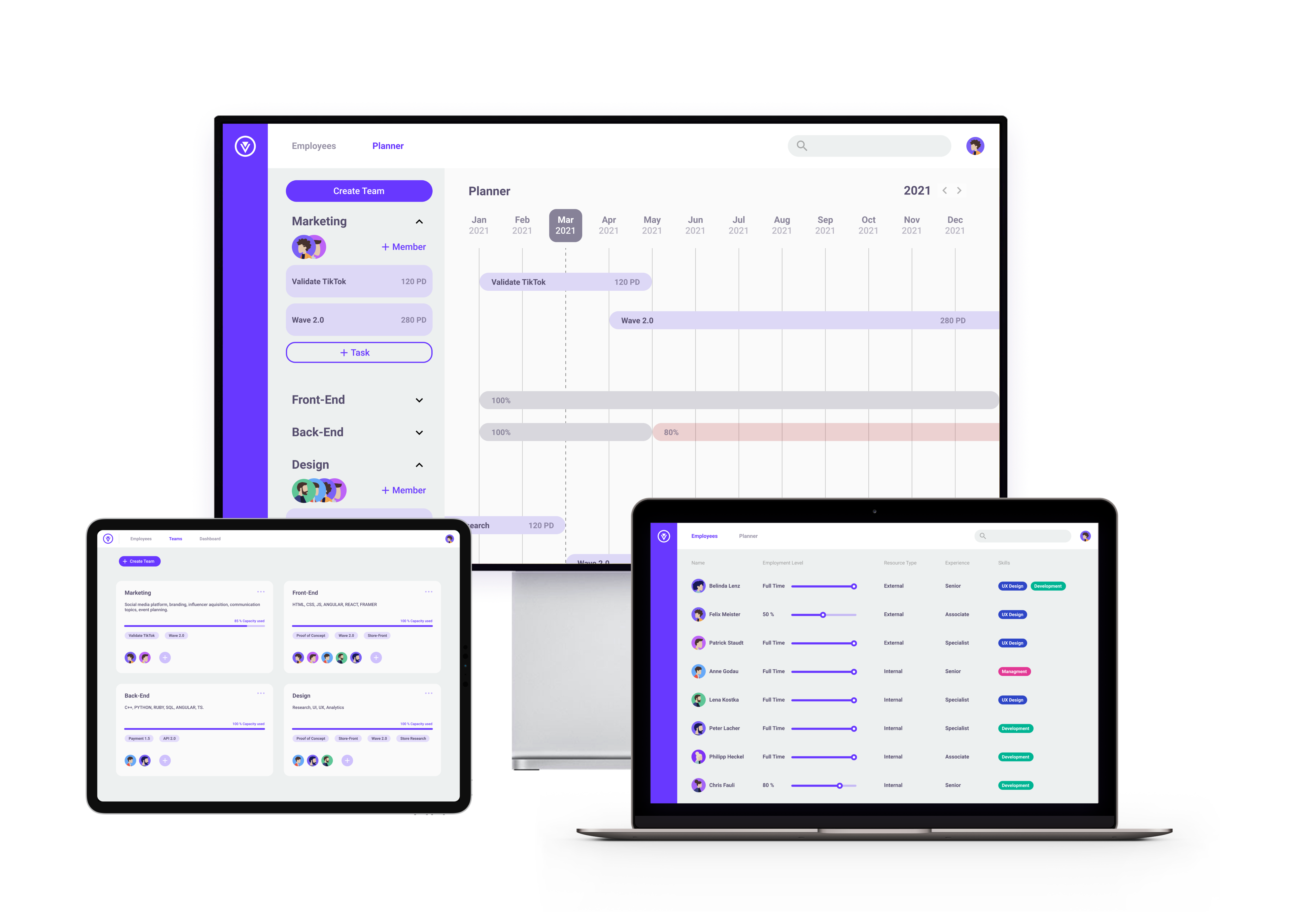 Goal of this project was to develop a tool that allows SAP managers to easily staff their employees according to projects and teams.
Project Info
Internal Project
Product Managment | UI & UX Design | User Research
SAP SE
---
At some large companies there are working 40k+ employees.
These are staffed by people managers across several teams-of-ten and different projects. Usually, a typical manager has up to 10 teams which are working on up to 3 projects each.
Sometimes employees are exchanged between managers and are working across several teams and managers. For managers it is therefore essential that they know the capacity level of their employees to plan accordingly. Until now, many managers done this manual via excel sheets or by relying on a few capacity expert users which have access to very complex capacity planning tools which provides the company's board with reports about the workforce.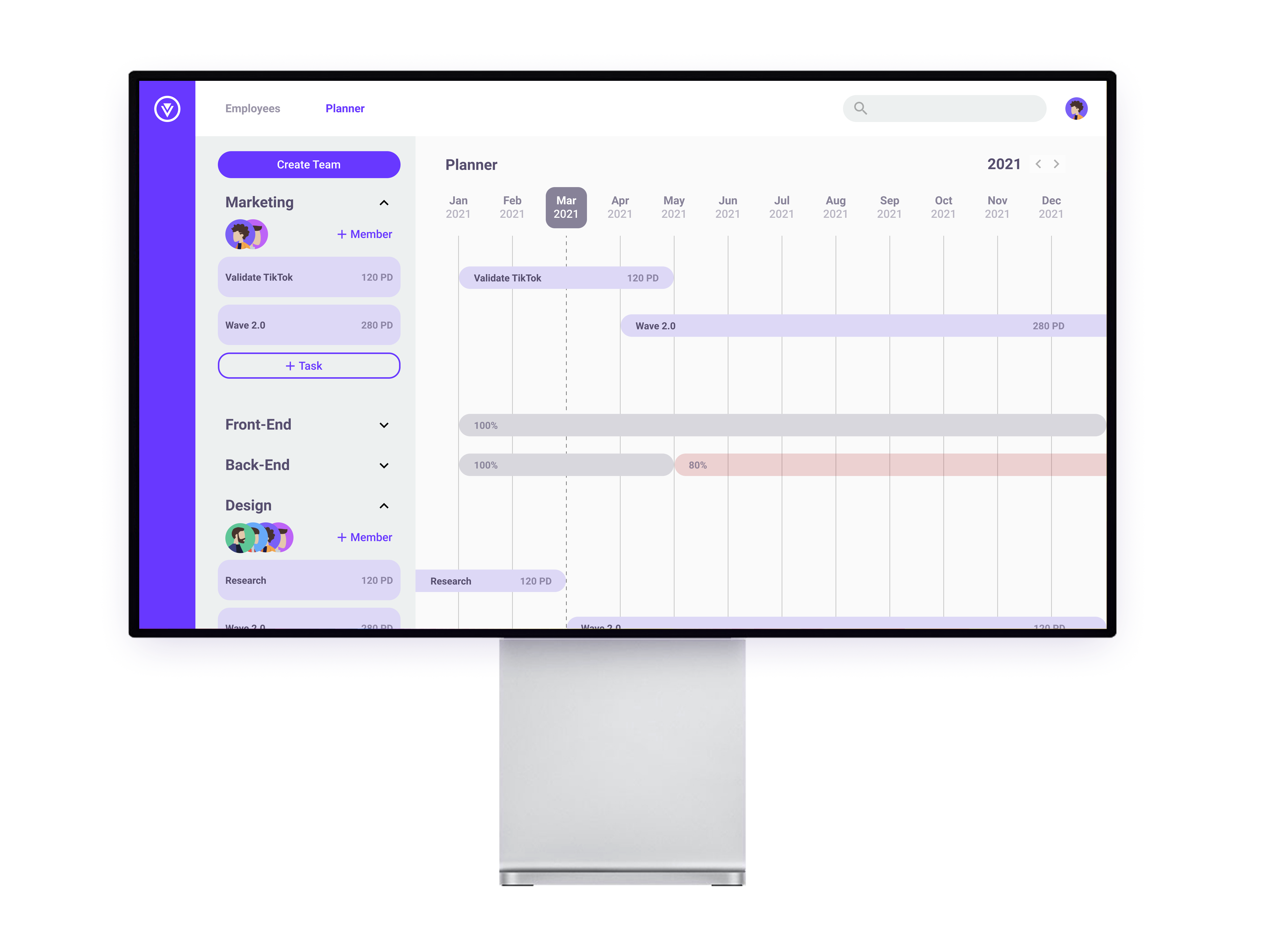 We carried out several interviews with managers and expert users to identify the gaps between the two user groups. After aligning on the strategy and goals for these users we created a concept which supports the managers to take care of maintaining their employees on their own, still allowing expert users to take care of huge organizations.

By having several workshops with users & stakeholders we made sure that our concept fulfil the needs and is actually solving existing issues. With an international team we developed the tool in an iterative way making sure the users have an awesome experience while using it. We also conducted regular usability tests ( remote and face-to-face ) to make sure we are on the right track.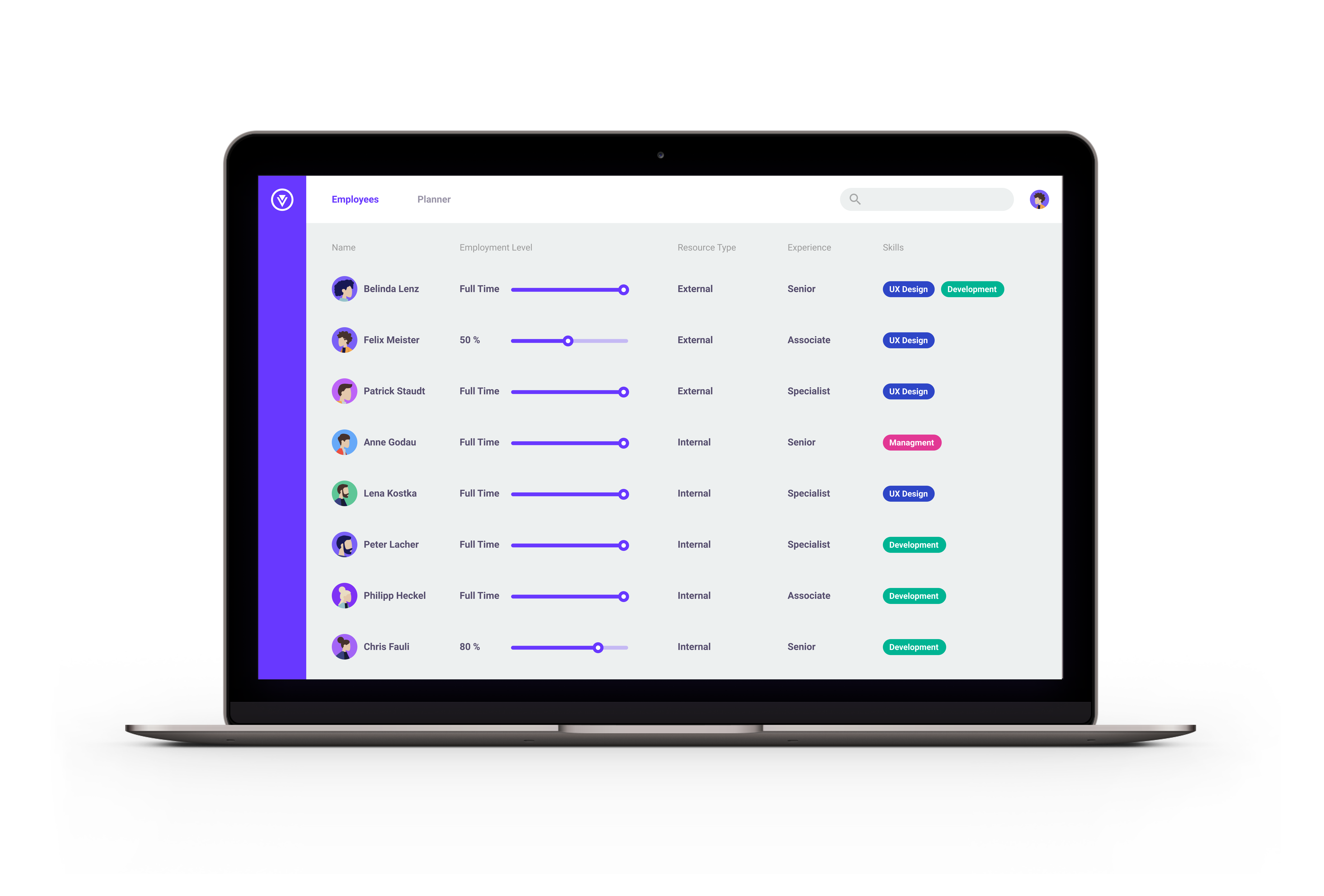 Now we provide managers with transparency about their workforce.
The new Capacity planner allows SAP's managers to see the capacity of their employees and teams and enable them to staff projects according to that capacity.
Using the tool reduces effort and increases transparency for managers when handling their teams.
Combining the tool with onboarding features & a knowledge campaign across SAP allows fresh users to get along with the topic of capacity.