Handcrafted high class gin brand identity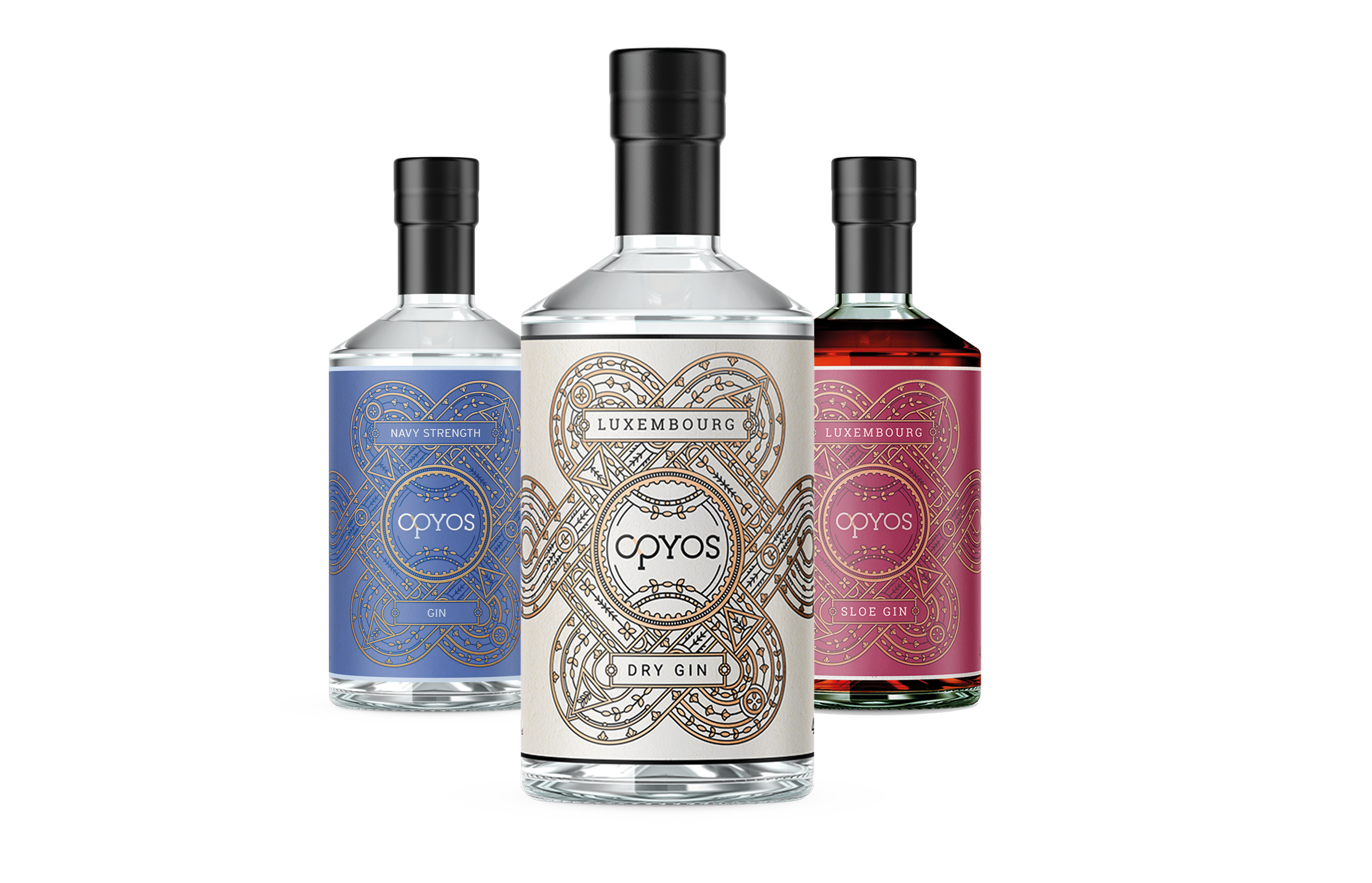 Goal of this project was to create a adaptable Brand identity
Project Info
Freelance Project
Graphic & Product Design
Opyos Beveregages
---
Having hundreds of new gin labels popping up everywhere makes it hard for the average customer to decide which one she/he should buy.
Therefore the first touch point the customer has is the label & visual appearance of the gin bottle.

We conducted workshops with the founders to create an identity for their label which fits to their handcrafted & local creation of the gin. The visual appearance should adaptable to similar high volume beverages but still makes sure the brand identity is covered.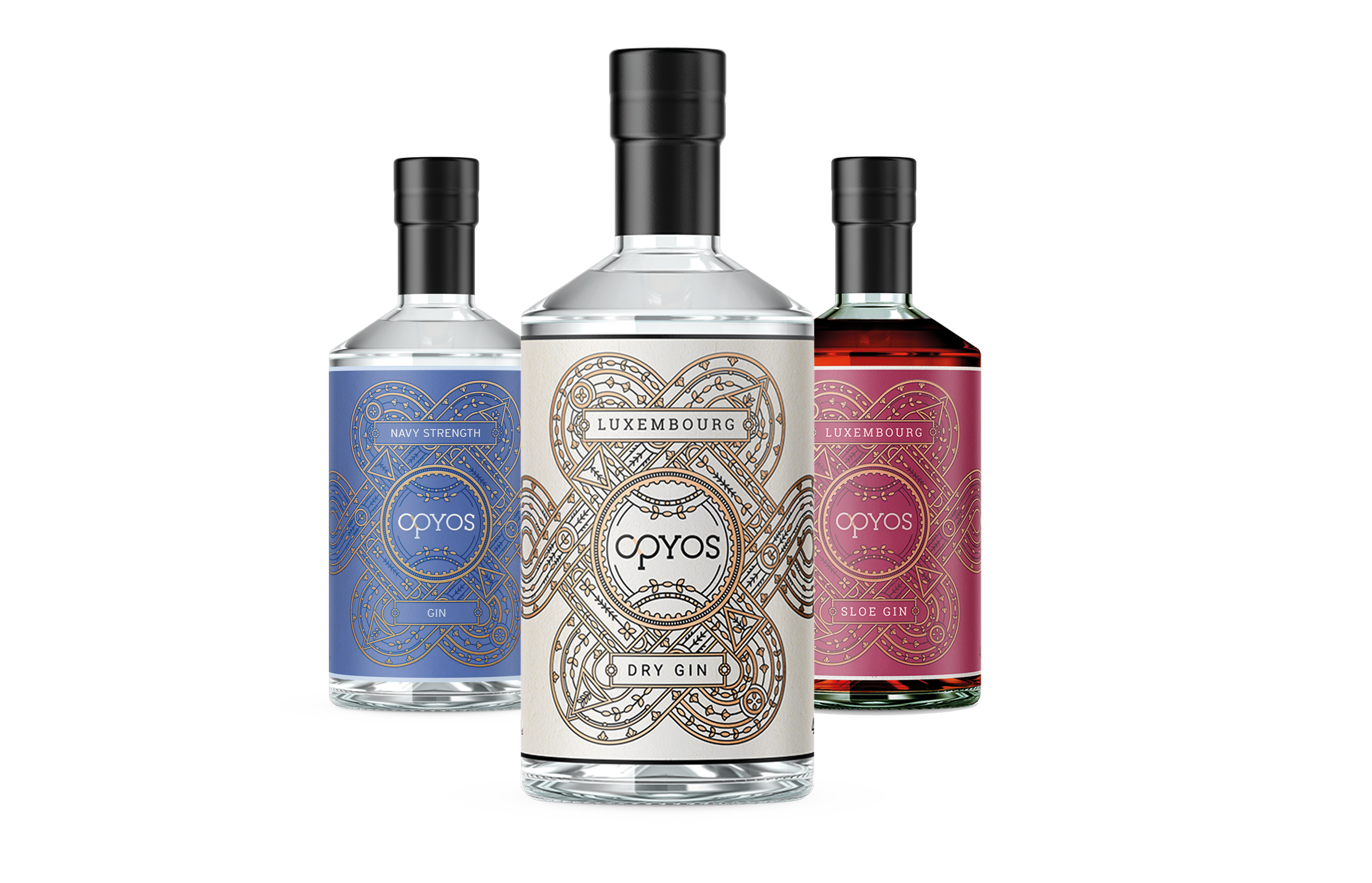 By combining well thought out brand identity with a high end finished label & package design we created a product that stands out.